Hands-on, Practical Guidance for Educators
From math, literacy, equity, multilingual learners, and SEL, to assessment, counseling, and education leadership, our books are research-based and authored by experts on topics most relevant to what educators are facing today.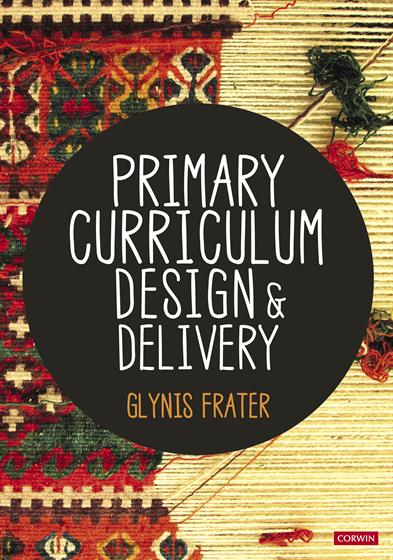 Primary Curriculum Design and Delivery
Product Details
Grade Level: PreK-12
ISBN:

9781529789928

Published By: SAGE Publications Ltd
Year:

2023



Page Count: 184

Publication date:

May 09, 2023
Price: $33
Description
This is a practical guide for school leaders and teachers who have responsibility for designing and delivering a sequenced, knowledge-rich and skills-focused primary curriculum. It considers the elements that underpin a high-quality curriculum and how to create a sequential learning experience for pupils across the primary phase.
It explores a range of practical tools and techniques that can support staff to build a cohesive curriculum where pupils build on their learning from year to year with high-quality outcomes for all learners, whatever their starting point.
Key topics include:
How to create a whole school curriculum strategy that builds on prior learning and ensures knowledge and skills across a range of subjects
Creating opportunities for pupils to make connections across their learning
How learning is sequenced from early years to the end of Year 6
Identifying opportunities for pupils to deepen their competence in English, mathematics and across all the foundation subjects
Glynis Frater
is the founder and a director of Learning Cultures. She has taught across both the primary and secondary phases of education and has led professional development on planning and delivering the primary curriculum.
Table of Contents
Chapter 1: The Curriculum as the fulcrum for learning and achievement – a review of the past 10 years
Chapter 2: Curriculum Intent, Implementation and Impact – Creating a whole school synergy
Chapter 3: Creating a high-quality curriculum as a tapestry of learning: skills, concepts and knowledge
Chapter 4: Skills for learning: weaving literacy, numeracy and thinking skills across the curriculum
Chapter 5: Concepts and Subject Knowledge: creating subject specific and cross-curricular connections
Chapter 6: Sequencing the learning for depth and progression
Chapter 7: Assessing learning: creating a collaborative and cohesive strategy for positive formative assessment
Chapter 8 - Curriculum Cohesion – a school in synergy
Chapter 9: Drawing together the strands that define a high quality curriculum